Jobs
Heartland Hope Mission is a faith-based non profit corporation that exists to provide food, clothing and promote self-sufficiency to people in need. Join the Heartland Hope Mission team and help us to continue to serve the working poor in our community.
Pantry Coordinator

Reports To: Project Manager

Introduction:
Heartland Hope Mission is a faith-based nonprofit corporation that exists to provide food, clothing and promote self-sufficiency for people in need.

Position Overview:
The Pantry Coordinator places food orders, oversees the storage and distribution of food, hygiene items and clothing, completes inventory, and does pick-ups. The Program Coordinator will provide direction and schedule pick-ups for the Pantry Assistant.

Essential Duties and Responsibilities:
The position of Pantry Coordinator includes, but is not limited to, the following duties and responsibilities:
• Place food orders
• Ensure the appropriate amount of food is available in each category to meet nutrition standards
• Schedule pick-ups
• Pick-up product orders and donations as needed
• Weigh incoming donations and enter into the IVO database
• Complete weekly inventory
• Oversee volunteers
• Ensure shelves are stocked and clean in clothing & food area
• Ensure satellite pantry has all needed pantry items for distribution
• Maintain pantry and food storage areas in clean and organized conditions
• Ensure facilities are clean and assist with general maintenance
• Ensure compliance with all food safety guidelines, food handling guidelines and best practices
• Ensure food is properly received, stored and distributed to eliminate food loss
• Follow closing procedures
• Prepare reports

Qualifications, Knowledge and Skills:
• High school diploma or GED.
• DOT certification
• Must be able to lift 50 lbs
• Good driving record
• Good organizational skills
• Strong interpersonal and communication skills
• Basic computer skills
• Excel

Salary:
• Commensurate with experience and skills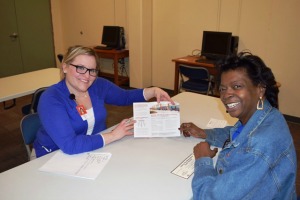 Programs
Heartland Hope's programs help to promote self-sufficiency by providing employment resources and financial classes. 
Take a look.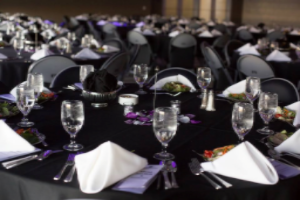 Events
Fundraisers and events help us raise awareness and generate crucial resources to serve our community. Join us at our next event and see how you can get involved.
Find out more.