Our Services
Heartland Hope's pantry, located at 2021 U Street in Omaha, allows households to visit the food and clothing pantry once a month. Households where everyone is a seniors (ages 60 or older) or disabled (proof of disability required) can visit the pantry two times a month and those experiencing crisis situations may be approved for additional assistance. 
South Omaha Pantry Hours
Tuesday 6:30 pm—7:30 pm
Thursday 1:30 pm—4:00 pm
Millard Pantry Hours
2nd Saturday of each month - 10:30 am –11:3 0 am
5321 S. 139th Plaza, Omaha, NE 68137
Saturday 9:30 am—12:00 pm
Last Wednesday of each month - 1:30 pm –4:00 pm
Services 
A week's supply of food including: meat, produce, bread, dairy, canned and boxed goods
Clothing
Hygiene items such as: deodorant, shampoo, toothpaste and toilet paper
Assistance applying or recertifying for SNAP (food stamps)
Referrals to other community assistance
Financial classes
Employment resources
Prayer
If you need additional assistance or are in a crisis situation, you can meet with a client service specialist who can connect you to additional resources.
Please bring the following items with you in order to access the pantry:
Photo identification such as:
Personal driver's license 
State ID
Passport
Work ID
Omaha Housing Authority ID
Tribal ID
Mug shot
Identification for other members of the household include:  
Social Security card
School ID
Medicaid card/letter
Birth certificate
Proof of address. If your photo ID is from out of state, but you live in Nebraska, you will need proof of address. The follow items can be used: 
Mail from a government agency, such as Medicaid, dated within the last 60 days
A bill, such as a phone or electric bill, dated within the last 60 days
A lease 
Heartland Hope cannot accept handwritten letters as proof of identification or address. Please come prepared to sign a statement of monthly income.   
Need help beyond what Heartland Hope provides?  Please call United Way's First Call for Help (dial 211) for additional assistance.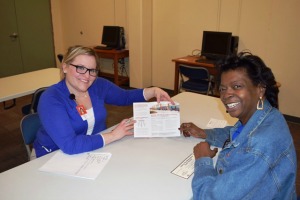 Programs
Heartland Hope's programs help to promote self-sufficiency by providing employment resources and financial classes. 
Take a look.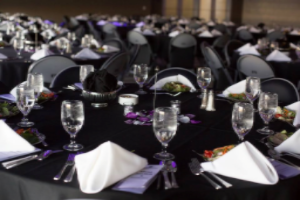 Events
Fundraisers and events help us raise awareness and generate crucial resources to serve our community. Join us at our next event and see how you can get involved.
Find out more.