Sue's Testimony in 2016:
A friend of mine told me about Heartland Hope, and I have been coming for about a year now. I am starting my life over from a very traumatic situation, and it hasn't been easy being on a limited budget. I enjoy the food, fresh vegetables, and clothing that I receive in the pantry; as well as the assistance in applying for SNAP.  Heartland Hope gives me guidance, and encouragement every time I come in, and all the staff, and volunteers are so nice, and friendly. I don't know what I would do without Heartland Hope.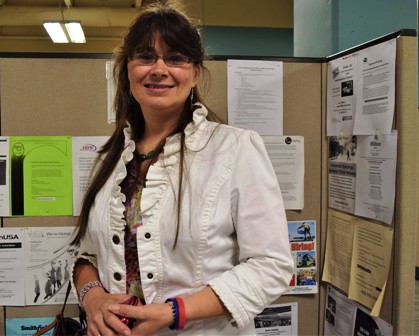 Sue's Testimony in 2017:
I'm currently looking for a new job, and have been applying to several employers. Because of my situation, I have less income, and have been struggling. Heartland Hope helps me with food, and clothing and I'm so thankful. I found my jacket that I am wearing the last time I came in, and I thought it would be good for interviews. Heartland Hope Mission also encourages me. The staff prays for me, and helps me see the blessings that I am receiving. I know there are good things coming my way.