Volunteer Opportunities
At Heartland Hope Mission, we know that it takes a community of willing hands to help our neighbors in need. In order to serve the multitude of families that rely on our pantry to help meet their basic needs, we recruit over 100 volunteers each week. By dedicating your time to serving others, you will discover the great joy there is in volunteering. You can Be the Change in Your Community by volunteering at our pantry or by using your skills to help with events, committees, office work or cleaning.
South O Pantry Volunteer Hours
Tuesdays  6 pm-9 pm
Thursdays 1 pm-5 pm
Saturdays 9 am-1 pm
South O Warehouse Volunteer Hours
Fridays 10 am-12 pm or 1 pm-3 pm
Millard Pantry Volunteer Hours
2nd Saturday Millard Plaza (139th and Q) 9:30 am-12 pm
Details
20-30 volunteers are needed during each pantry time listed
Ages 12 and up are welcome to volunteer
If you are interested in volunteering or joining a committee, please complete our Volunteer Form to tell us about you or your group.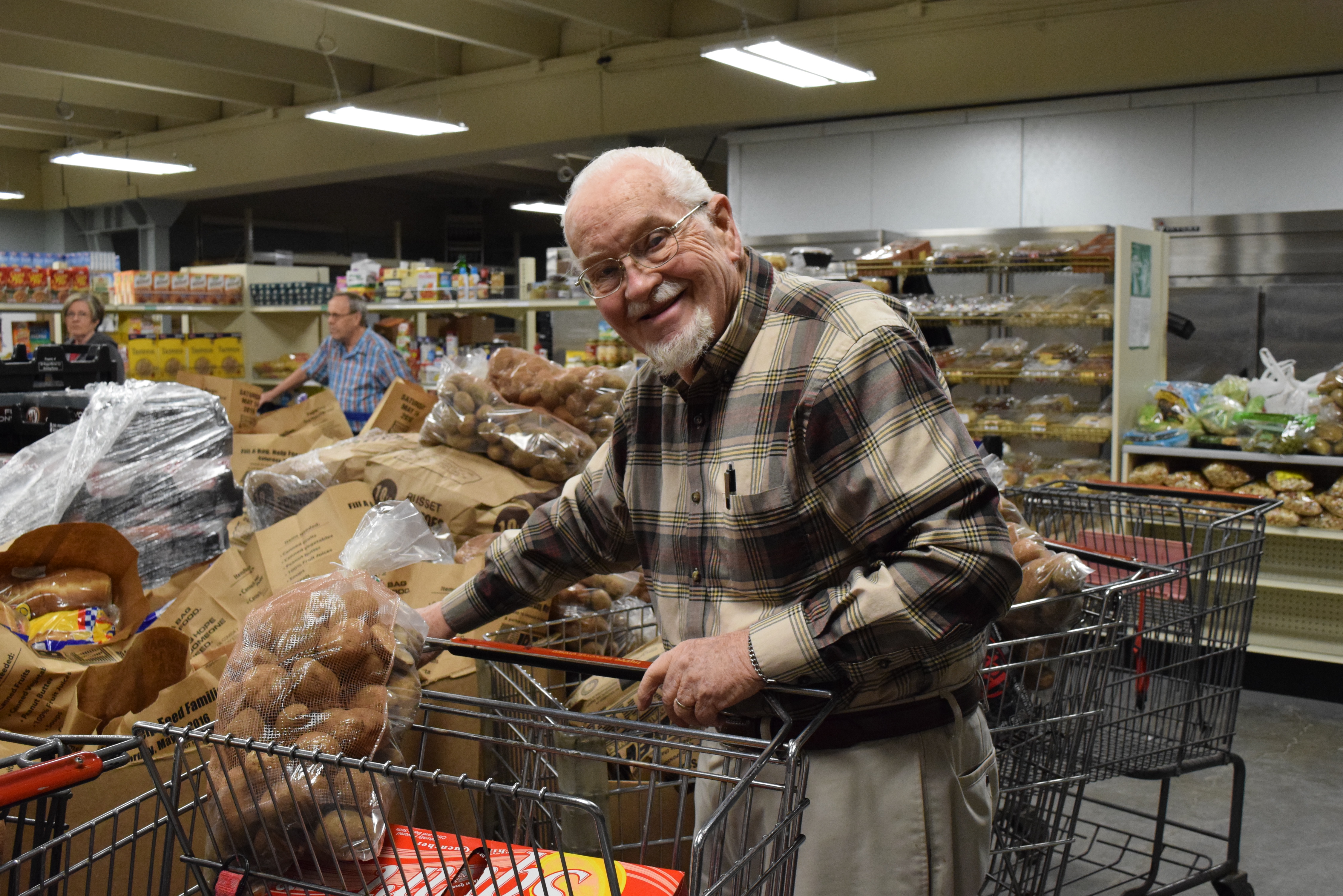 In addition, volunteers are needed for our major events:
Radio Lobo Food Drive - April
Each year in April, volunteers help Radio Lobo DJs collect food for Heartland Hope Mission at Hy-Vee from Omaha's Spanish-speaking community. Bi-lingual is preferred, but not required.
Stuff a Truck - August
Stuff a Truck is held at all 12 Omaha Metropolitan Hy-Vee stores each year during the 3rd week of August.
Feed a Family Dinner - October
This event is Heartland Hope Mission's largest fundraiser of the year. Volunteers are needed to assist our staff in set-up, facilitating and tear down. 
Christmas in South O - December
Our staff and volunteers throw a huge Christmas carnival for kids and distribute brand new toys, wrapping paper, books, stuffed animals, blankets and food to help families who would otherwise not be able to provide a Christmas meal and presents to their children. There are many opportunities to volunteer or donate and give hope for Christmas to over 1,200 children in need. 

Assist with Toys for Tots registration (during the month of November)
Assist at Christmas in South O event (3rd Saturday in December)
Sort and organize toys into age categories (during the month of December)
Sponsor a toy or turkey drive (November-December)
Donate homemade or store bought Christmas Cookies to distribute at the event (during the week leading up to the event)

To learn more, email info@heartlandhopemission.org, call 402.733.1904 x.16 or simply complete the Volunteer form.