Thanksgiving Pantries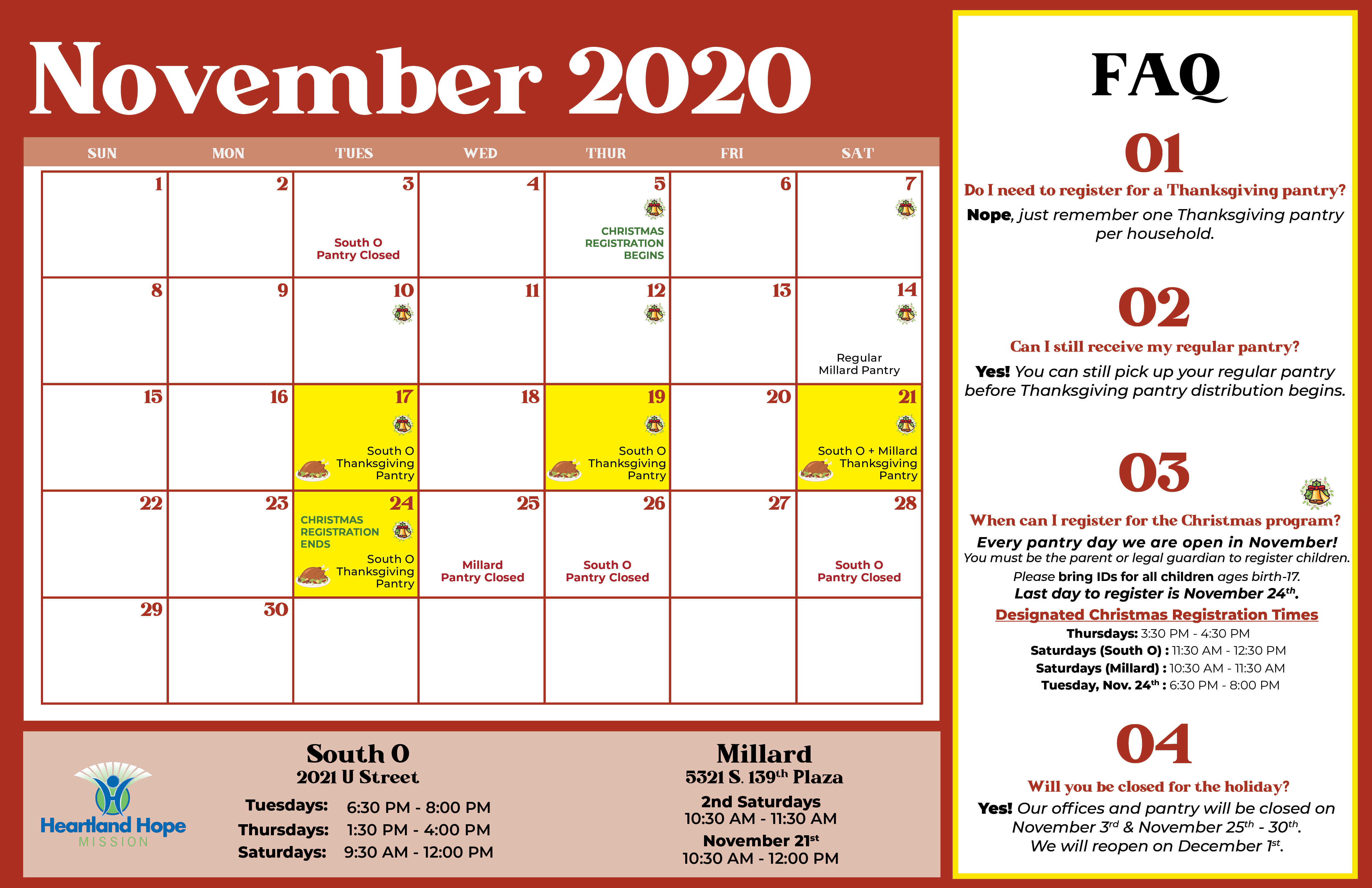 No pre-registration required to receive a Thanksgiving pantry. Thanksgiving pantry starts on Tuesday, November 17th thru Tuesday, November 24th. 
Thanksgiving Pantry Hours and Locations
South Omaha-2021 U Street

Tuesday 6:30 pm—8:00 pm
Thursday 1:30 pm—4:00 pm
Saturday 9:30 am—12:00 pm

Millard-5321 S 139th Plz

Saturday November 14th - 10:30 am –11:30 am **Regular pantry
Saturday, November 21st -10:30 am -12:00 pm **Thanksgiving pantry
What to bring to recieve a Thanksgiving pantry.
Birthdates for everyone in the household
---
Hope-Filled Christmas Registration
Heartland Hope Mission will be providing new Christmas toys for children this year. Parents or legal guardians with children ages newborn to 17 are able to register their children for Hope-Filled Christmas during the month of November. In addition to new toys, parents and legal guardians will also receive wrapping paper, Christmas cookies, stocking stuffers and a holiday meal to prepare for their family on Christmas day. Hope-Filled Christmas registration starts on Thursday, November 5th and the last day to register is Tuesday, November 24th.
For questions on registration, please call 402.733.1904.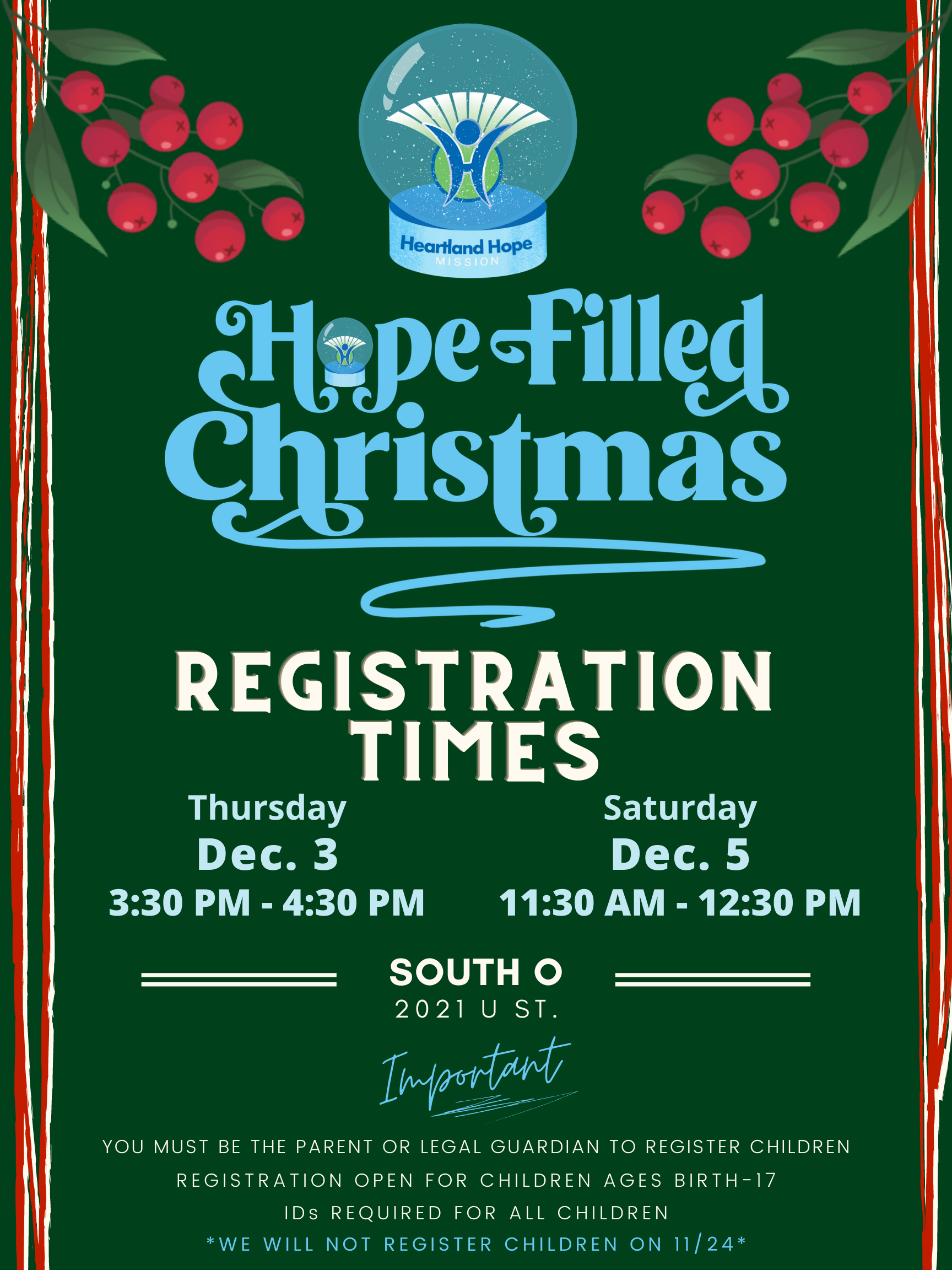 What You Need to Know Before You Register
1) Parents and legal guardians ONLY are eligible to register their kids (ages birth-17) for Christmas. Grandparents or other family members/friends are not allowed to sign the children up without proof of legal guardianship.
2) If you have already signed up for another organization's Christmas program, you are not eligible for our program.
3) A social security card must be provided for each child, and the parent must provide their photo ID. If the child has never been issued a social security card, an alternate form of ID is required (e.g. birth certificate, school ID, state ID, passport etc...). We can not serve any child without an identification.
4) Last day to register for Hope Filled Christmas is Tuesday, November 24th 6:30 pm to 7:30 pm. 
Dates and Times to Register
South Omaha-2021 U Street

Thursdays 3:30 pm to 4:30 pm
Saturdays: 11:30 am to 12:30 pm

Millard-5321 S 139th Plz

Saturday, November 14th from 10:30 am to 11:30 am
Saturday, November 21st from 10:30 am to 11:30 am