Help Families in Need this Christmas Season
We have seen a substantial increase of families needing assistance due to COVID, and we anticipate the holidays looking a little different this year. You can give the gift of hope this holiday season by adopting a family for our Hope-Filled Christmas gift distribution, hosting a toy drive, shopping via our amazon wish list, or simply dropping off toys during our pantry hours. Click one of the options below to make a child's Christmas bright this year. 
For questions on how you can help a family this Christmas season, please contact Renae by email at Renae@HeartlandHopeMission.org or by phone at 402.733-1904 x11.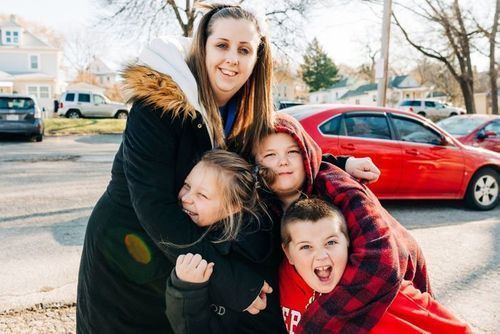 ---
Adopt - A - Family This Christmas by Shopping
You can bring hope to a family this holiday by adopting a family!  Simply register here to let us know the size of family you would like to shop for.  We estimate it will cost about $50 per child to purchase gifts, stocking stuffers and a needed item. Once we receive your registration, we will e-mail you with the details about the child's age, clothing size, gift suggestions and general likes.  
Once you are done shopping for the family, you can drop toys off to Heartland Hope Mission and we will distribute the toys along with a holiday pantry to the family you adopted.  
Registration to Adopt-A-Family is now closed. 
---
Donate
Don't have time to shop?  You can donate to sponsor a family and we will do the shopping for you.
Host a Toy Drive
Hosting a toy drive is fun experience for a group of people to come together to help families in need this Christmas season. If you want to host a drive in person, we can drop off a donation barrel to help you collect toys. We offer a virtual drive experience for those who can not meet in person. For a virtual drive, you can share our Amazon Wishlist link with your group along with a custom donation page. Your group can purchase the toys from Amazon and have the toy shipped to our main location or they can make a donation for us to purchase the toys. All toy donations must be dropped off or picked up by Tuesday, December 8th. To sign up to host a drive, please click the link below and filling out the form. 
Shop our Amazon Wishlists
You can help a family in need this Christmas season by online shopping. We have three Amazon wishlists sorted by age groups that you can purchase toys and have them shipped to Heartland Hope Mission. Toys need by be delivered by Tuesday, December 8th. Please click the link below to shop on our Amazon wishlist. 
Give A Stock Donation
Donating stocks or bonds is a great way to help families in need and may provide a tax benefit for appreciated stock. Please use the information below to facilitate a stock donation. If you have questions or plan on making a donation, please contact Chelsea Salifou at Heartland Hope Mission, 402-733-1904 x12 or ChelseaS@HeartlandHopeMission.org. 
Broker: Edward Jones
Phone Number: 402-558-2111
Account Name: Heartland Hope Mission
Investment Rep: Chris Kilroy