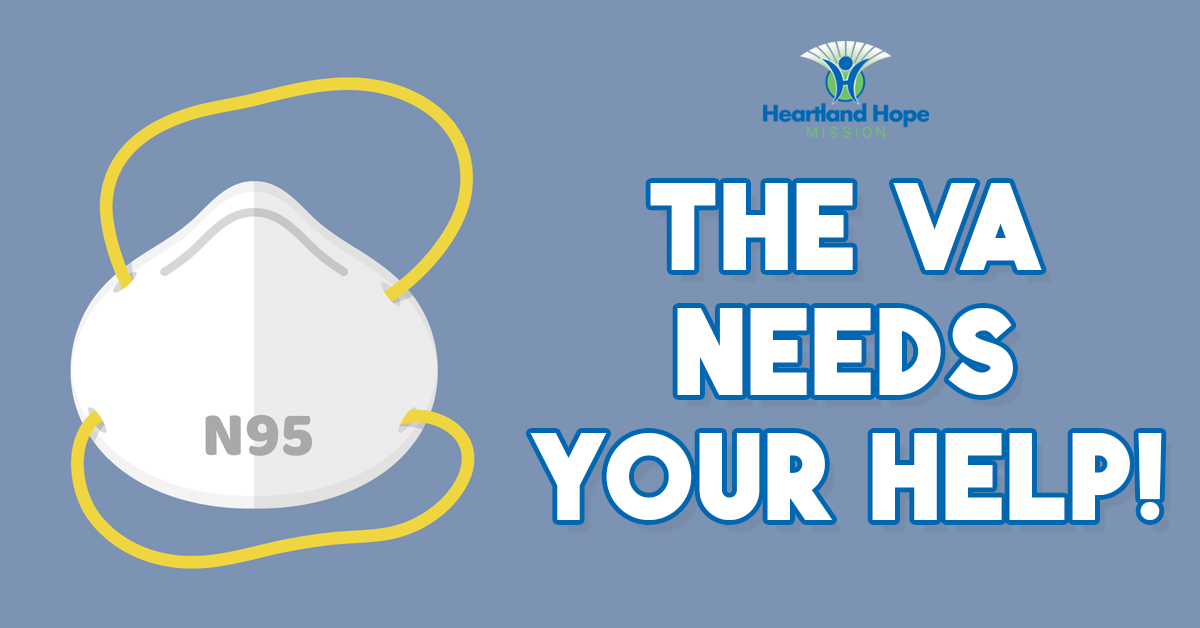 Due to the COVID-19 threat, the VA hospital is low on supplies and Heartland Hope Mission is serving as a drop off site for donations for them.  This allows the VA hospital to get the supplies they need without being overwhelmed by individual donations. They are in desperate need of brand new and unopened N95 face masks. We are asking small businesses and individuals who can donate to please drop off these masks to Heartland Hope Mission during our business hours listed below.  Even 1 mask makes a difference!  
Here is a list of what the VA hospital needs. Please donate these items brand new.
All the donations will go directly to the VA hospital.  If something is donated that cannot be used by the VA it will come back to Heartland Hope Mission. 
Drop Off Location and Hours
South Omaha 2021 U Street Omaha, NE 68107

Tuesdays 6:30 pm to 7:30 pm
Thursdays 1:30 pm to 4:00 pm
Saturdays 9:30 am to 12:00 pm

Millard 5321 S 139th Plaza Omaha, NE 68137

2nd Saturday of the month 10:30 am to 11:30 am
Last Wednesday of the month 1:30 pm to 3:30 pm
Schedule a Drop Off
You can schedule a drop off outside of pantry hours during our normal business hours. Please contact Renae by email at Renae@HeartlandHopeMission.org or by phone at 402.733.1904 x11.