Volunteer Newsletter - December 2019
Greetings to our HOPE HEROES!
Happy New Year! It's hard to believe that 2019 is finally at its close. Today, I am reflecting on the many wonderful people who have volunteered this past year, which totals over 6,000 individuals! December was an exciting month for Heartland Hope Mission, as we just wrapped up our annual Christmas in South O event, where over 1,200 children in need received toys and a Christmas meal for their families to enjoy on Christmas Day. This could not have been achieved without the help from our wonderful volunteers, who gave of their time, as well as donated toys, Christmas cookies and food in support of this great event! Keep scrolling to see a fun photo of our Hope Heroes at Christmas in South O.

With heartfelt gratitude and appreciation,

Amanda DeVries, 
Volunteer Coordinator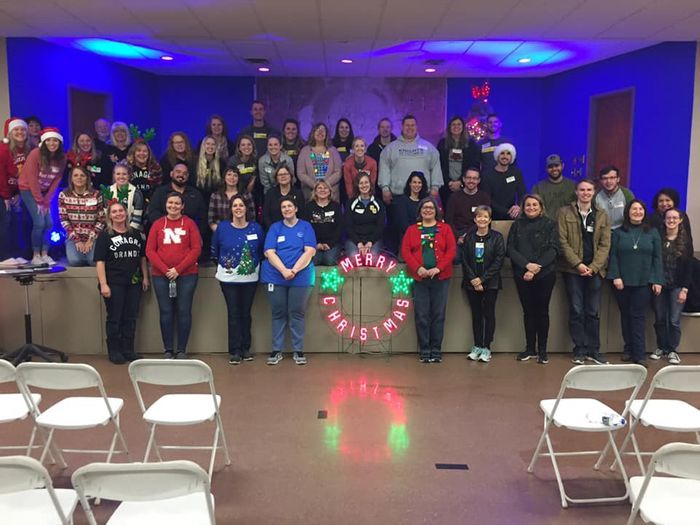 Coats and Winter Items Needed
Parents who struggle to buy food oftentimes have little or no resources to purchase coats for their growing children. I have personally witnessed young children coming into our pantry without a coat on frigid cold days, and it's heartbreaking. Consider donating your new or gently used coats for all sizes and age groups. If you're volunteering in January, simply bring your coats with you when you come to serve. You can also drop off coats during our open pantry times, listed here. Blankets, gloves, hats and scarves are also needed. If you would like to host a Coat Drive with your school, club, church or workplace. We can provide boxes, barrels and flyers, and pick up the coats once the barrels are filled. For more information, contact me by email at Renae@HeartlandHopeMission.org.

Renae Bush
Community Relations Specialist