Volunteer Newsletter - Winter 2018
Greetings to our HOPE HEROES!
Thank you to all who volunteered in 2017. It's hard to believe that 7,004 volunteers served 23,802 hours! Together, we were able to serve over 45,000 individuals in need, which is 9,000 more than the previous year. This could not have been achieved without you. Thank you for your dedication to serving families in need at Heartland Hope Mission. Here is a photo of ladies from Avantas volunteering as set-up personnel at Christmas in South O!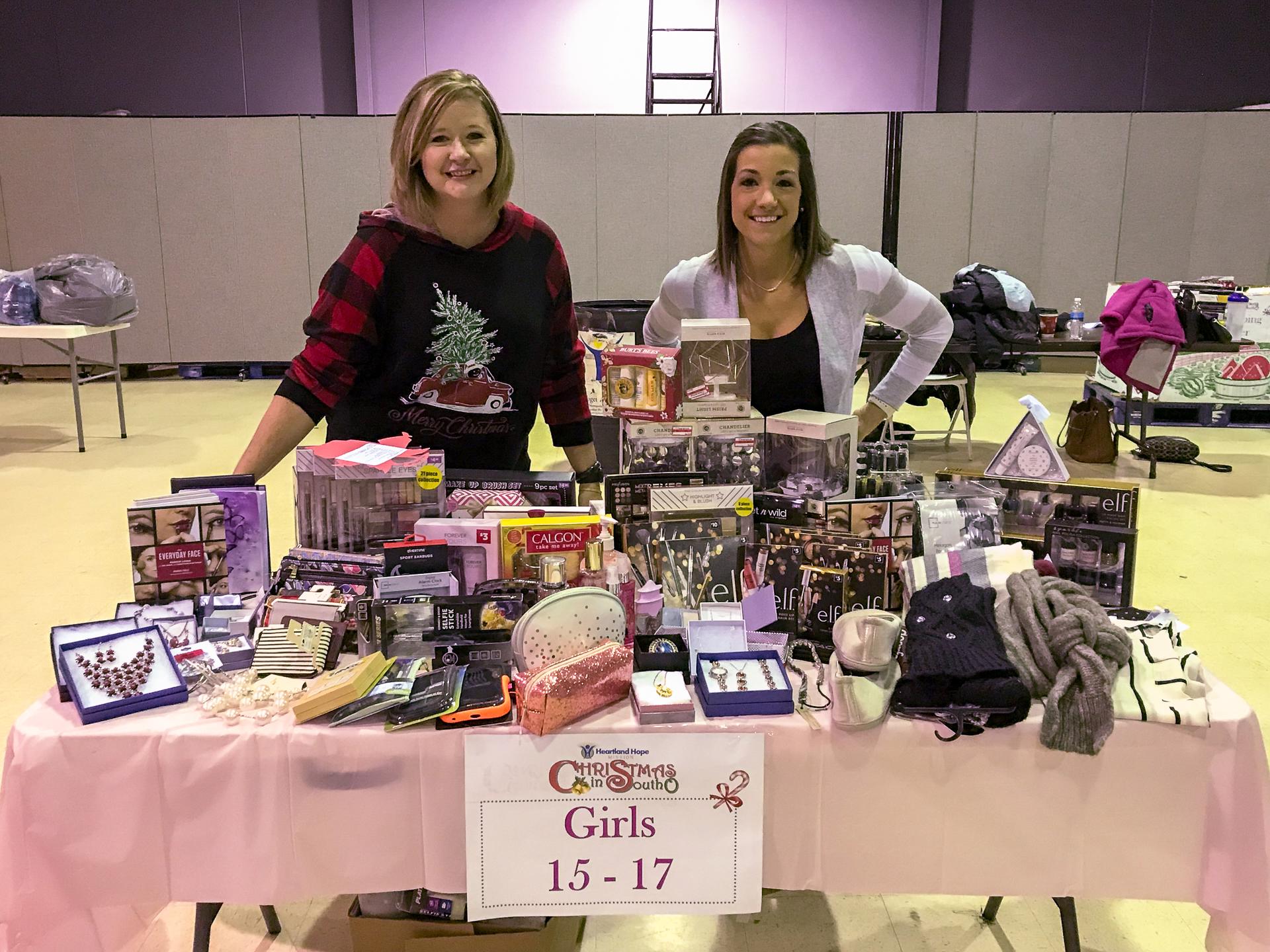 Weekly Volunteer Opportunities
Help families in need by distributing food, hygiene items and clothing at the South O pantry: Tuesdays 6 pm-9 pm, Thursdays 1 pm-5 pm, and Saturdays 9 am-1 pm; as well as at the Millard pantry 2nd Saturdays 9:30 am-1 pm and last Wednesdays 1 pm-4 pm.  Volunteers during pantry must be ages 12 and older. Sign-up to volunteer by clicking here.