Volunteer Newsletter - August 2020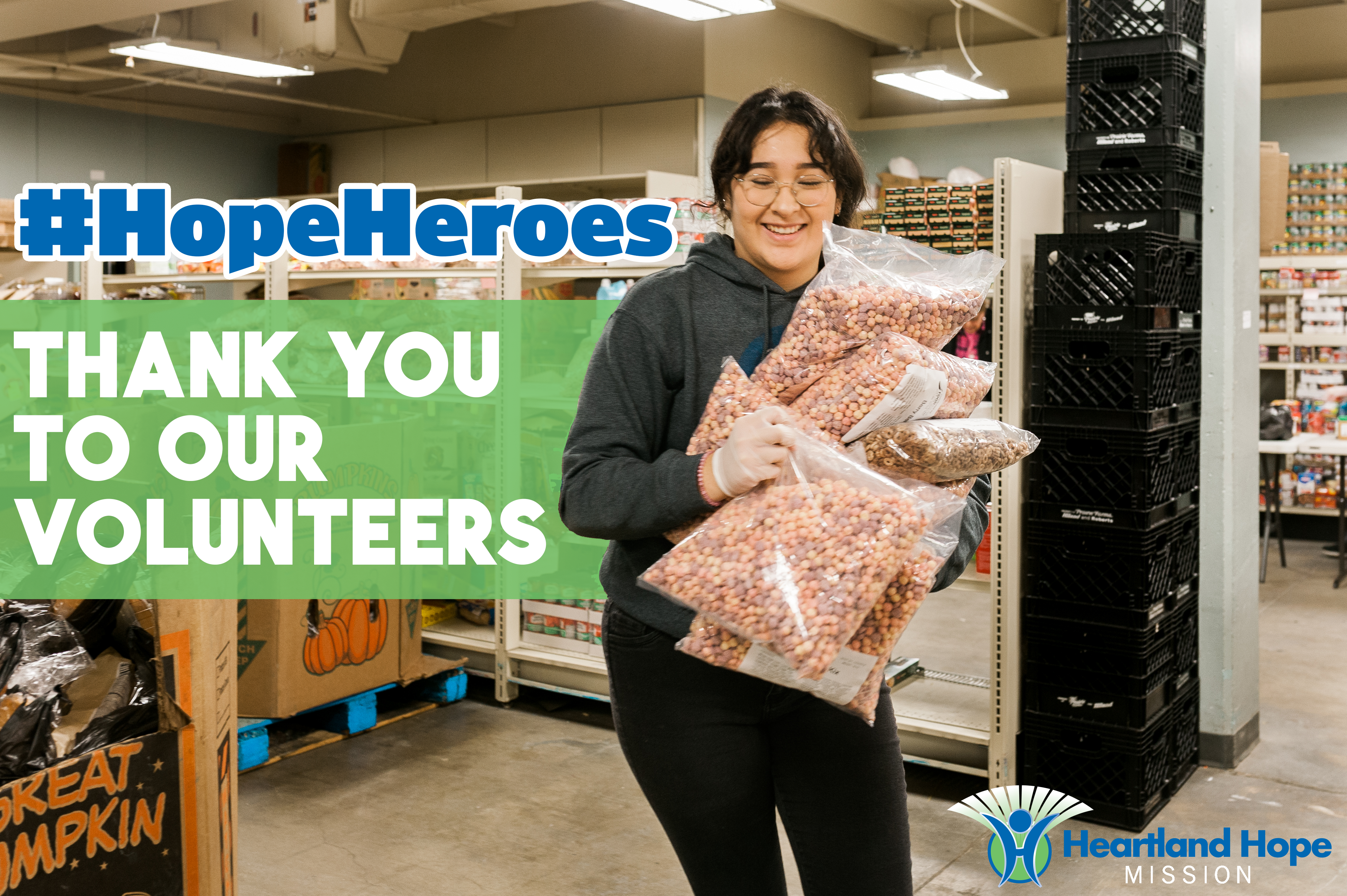 Greetings to our HOPE HEROES!
Thank you all for your continued volunteer support to our Mission. As we are pressing forward together, you've been such an encouragement to our staff, bringing relief to our efforts, even in the midst of all the changes we've endured. Today, we are celebrating the blessings we've been given by way of the generosity of our community and the faithfulness of our wonderful volunteers.

There are many new ways to contribute your time, talents and resources to this great cause, even if from a distance. Join us on October 1st at 7 pm via Facebook Live, or at HeartlandHopeMission.org for our Escape Hunger Virtual Fundraiser. 

Please like and follow us on Facebook and Instagram to stay up-to-date on all we are doing to serve our community!

With heartfelt gratitude and appreciation,

Amanda DeVries, 
Volunteer Coordinator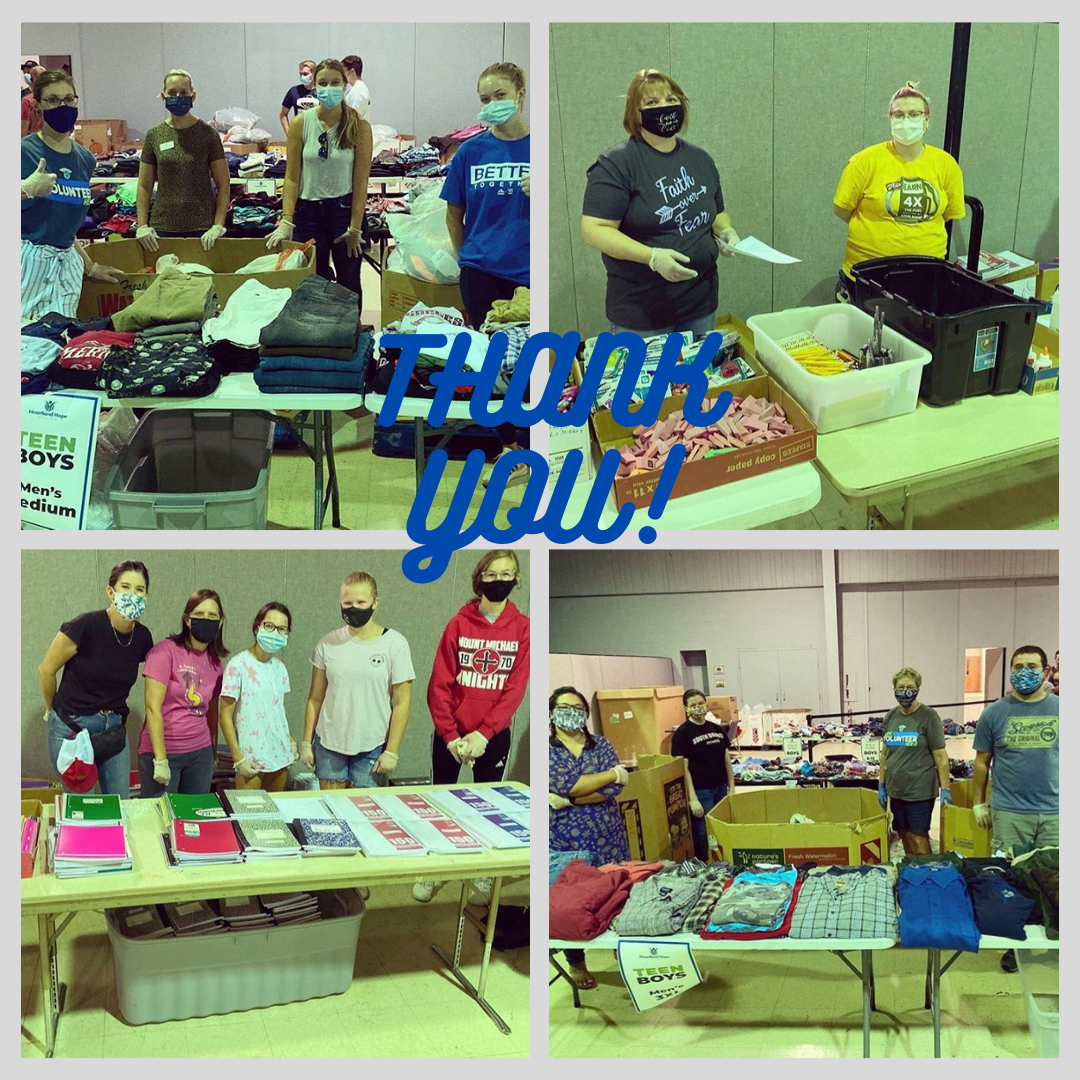 Thank You to Our Back 2 School Volunteers!
With your help, 215 children received Back 2 School clothing and school supplies on August 15th. We appreciate our volunteer groups from: Fusion Medical Staffing, LDS Elders and Sisters, Junior League, and St. Pat's Elkhorn, as well as several of our regularly scheduled hope heroes, for your dedicated time and service to our community!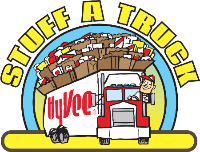 During the 3rd week in October, we are hosting our Hy-Vee Stuff a Truck event. Volunteers are needed to serve a 2.5 hour shift between Thursday, October 15th thru Sunday, October 18th to help fight hunger in our community. Volunteers will give shoppers coming into the store an opportunity to purchase a $5 or $10 bag of food to help feed families in need this holiday season.

This is a family-friendly volunteer opportunity, as parents with kids of all ages are welcome to serve at this event to build awareness about food insecurity in their own neighborhoods. Food items donated and funds raised during this event will go towards providing Thanksgiving and Christmas meals for families who rely on our pantry to make ends meet.

You can sign up to volunteer for this event by clicking here.