Volunteer Opportunities at Heartland Hope Mission
As a volunteer at Heartland Hope Mission, you will be helping build a stronger community by assisting working poor families choose food, clothing and hygiene items. Your smile will bring hope to people in desperate situations. Join our community of over 7,000 passionate people making a difference. 
South O Pantry Volunteer Hours

Tuesdays 6 pm-9 pm
Thursdays 1 pm-5 pm
Saturdays 9 am-1 pm

South O Warehouse Volunteer Hours

Fridays 10 am-12 pm or 1 pm-3 pm

Millard Pantry Volunteer Hours

2nd Saturdays 9:30 am-12:30 pm
Last Wednesdays 1 pm-4 pm
30-40 volunteers are needed during each pantry time listed
Ages 12 and up are welcome to volunteer, and ages 12-15 must volunteer alongside a parent or group leader.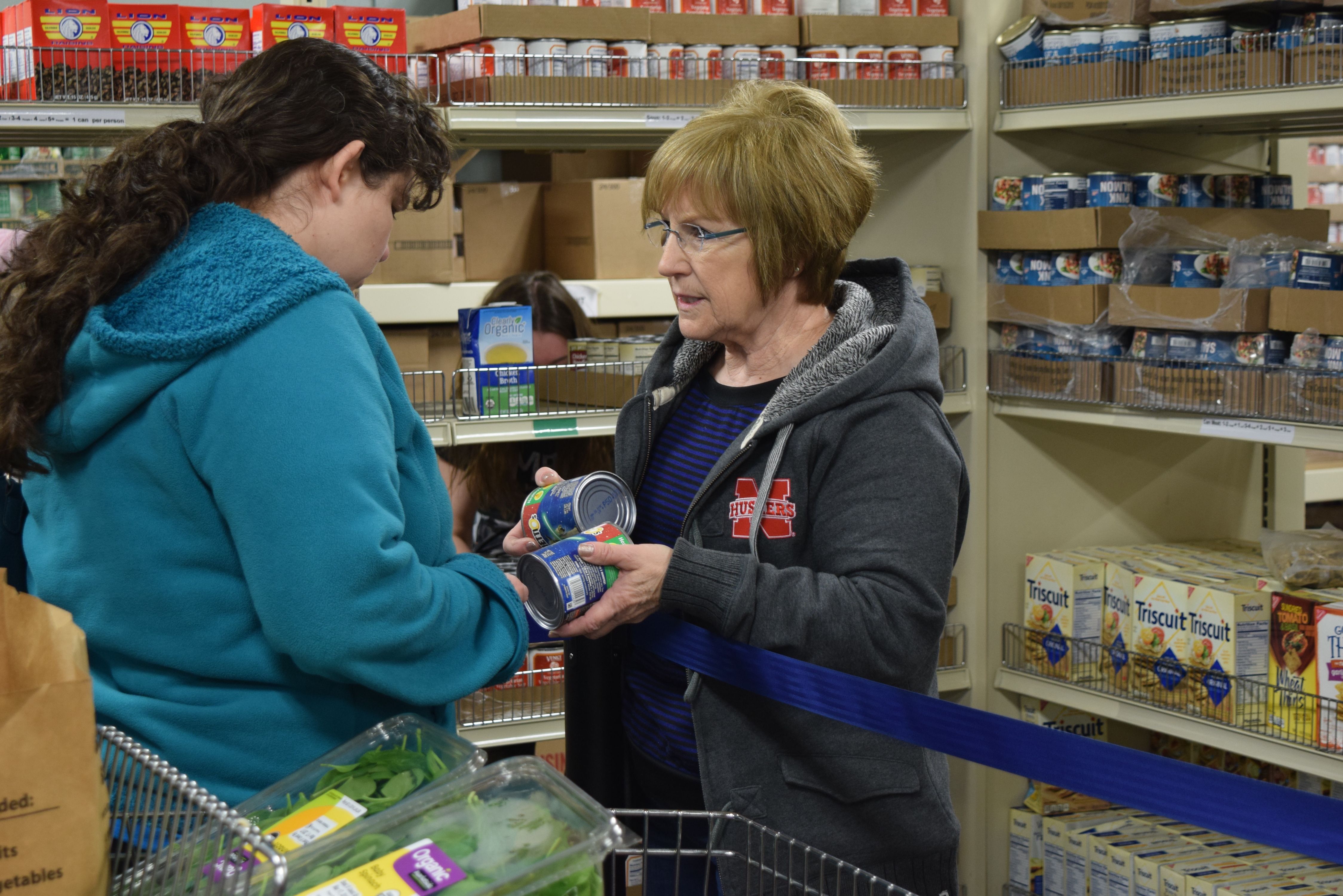 In addition, volunteers are needed for our major events:
This event is Heartland Hope Mission's largest fundraiser of the year. Volunteers are needed to assist our staff in set-up, facilitating and tear down. *This event will be virtual this year but we are in need of volunteers who can assist.

During the 3rd week in October, we are hosting our Hy-Vee Stuff a Truck event. Volunteers are needed to serve a 2.5 hour shift between Thursday, October 15th thru Sunday, October 18th to help fight hunger in our community. Volunteers will give shoppers coming into the store an opportunity to purchase a $5 or $10 bag of food to help feed families in need this holiday season.

This is a family-friendly volunteer opportunity, as parents with kids of all ages are welcome to serve at this event to build awareness about food insecurity in their own neighborhoods. Food items donated and funds raised during this event will go towards providing Thanksgiving and Christmas meals for families who rely on our pantry to make ends meet.

Christmas in South O distributes brand new toys, wrapping paper, books, stuffed animals, blankets and food to help families who would otherwise not be able to provide a Christmas meal and presents to their children. There are many opportunities to volunteer or donate and give hope for Christmas to over 1,200 children in need.