Each year, Heartland Hope Mission hosts several events to help support our mission to serve the working poor. 
June/July 2020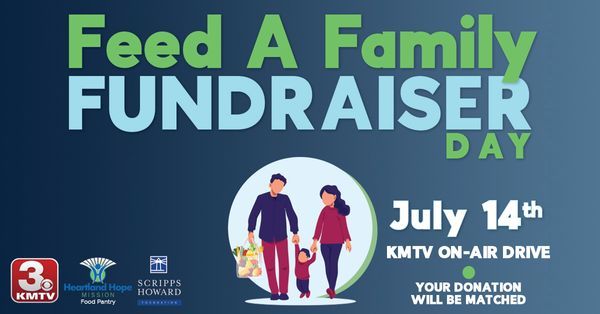 Heartland Hope Mission is hosting a Feed A Family Fundraiser Day on Tuesday, July 14th. You can help support a local family by donating $124 or any amount starting now. KMTV and Scripps Howard Foundation are providing matching gifts to support Heartland Hope Mission. Donate now thru July 14th on our website at https://heartlandhopemission.org/feed-a-family.html.
We need your support, now more than ever! Since March of this year, we've seen the quantity of people we normally serve almost quadruple, which means more food flying off of our shelves in record amounts. We need to restock our supply to ensure  that  we can continue providing for the needs of  our community throughout the rest of this year. Your best gift can help make sure that no family goes without food. This has been a challenging time, and we are truly grateful for your support. Thank you!
---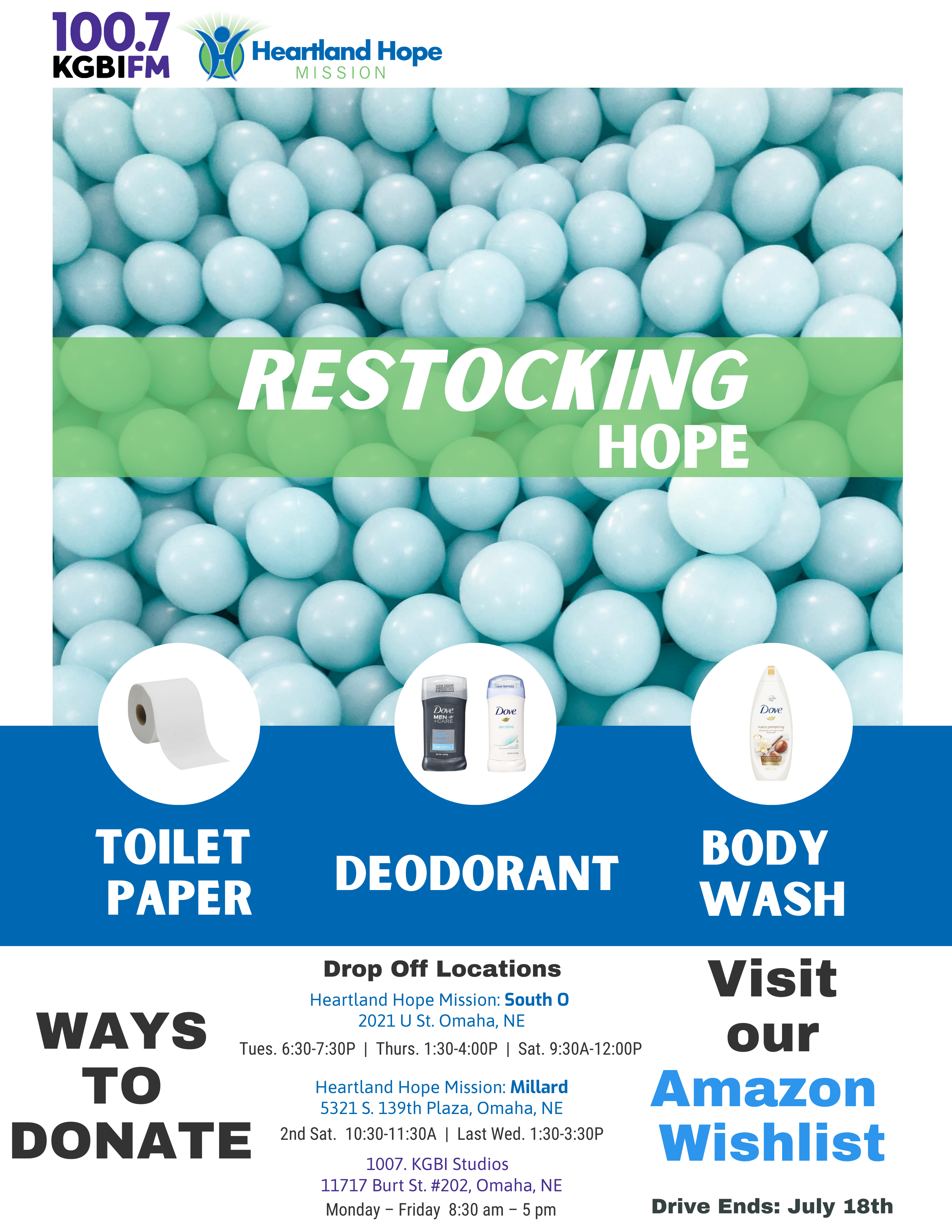 KGBI is hosting Restocking Hope from now until July 18th. You can help restock our shelves by purchasing hygiene items through Amazon or you can drop off hygiene items directly during our drop off times.
Drop Off Locations and Hours
Heartland Hope Mission: South Omaha
2021 U St, Omaha, NE 68107
Tuesdays: 6:30 – 7:30 pm
Thursdays: 1:30 – 4 pm
Saturdays: 9:30 am to noon
Heartland Hope Mission: Millard
5321 S 139th Plaza, Omaha, NE 68137
2nd Saturday of the month:10:30 – 11:30 am
Last Wednesday of the month: 1:30 – 3:30 pm 
11717 Burt St. #202 , Omaha, NE 68154.
Monday – Friday  8:30 am – 5 pm
---
October 2020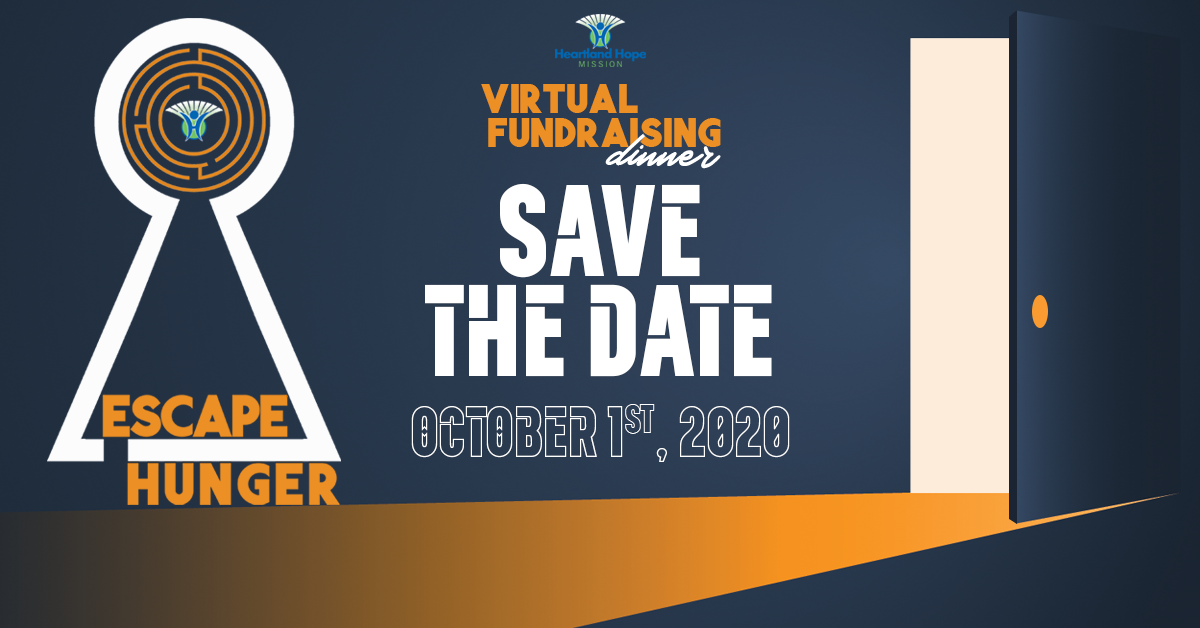 "Escape Hunger" Feed a Family Fundraising Dinner
You may have been to an escape room, but have you ever had to escape hunger? You're invited to Heartland Hope Mission's Fundraising Dinner: Escape Hunger on Thursday, October 1, 2020 at 6 pm! This extravagant night will begin with tours of our food pantry and a raffle with an exciting variety of unique experiences, then will emerge into lively and interactive games that will help you escape hunger. Indulge in an array of enticing hors d'oeuvres and a mouth-watering BBQ dinner reception, where you will discover a key that will unlock your freedom to escape hunger. You don't want to miss this exciting night of bizarre twists, intriguing turns and extraordinary mysteries revealed!
Contact Information
Renae Bush
402.733.1904 x11
---
Are you interested in becoming a sponsor at Feed a Family Dinner?