Each year, Heartland Hope Mission hosts several events to help support our mission to serve the working poor. 
---
The "Pound it Forward" Campaign is going on now until January 31st at all local Omaha area Hy-Vee stores. At the cash register, you can donate $3 to purchase a pound of beef which will be donated to Heartland Hope Mission. You can also donate $3 online at: HeartlandHopeMission.org.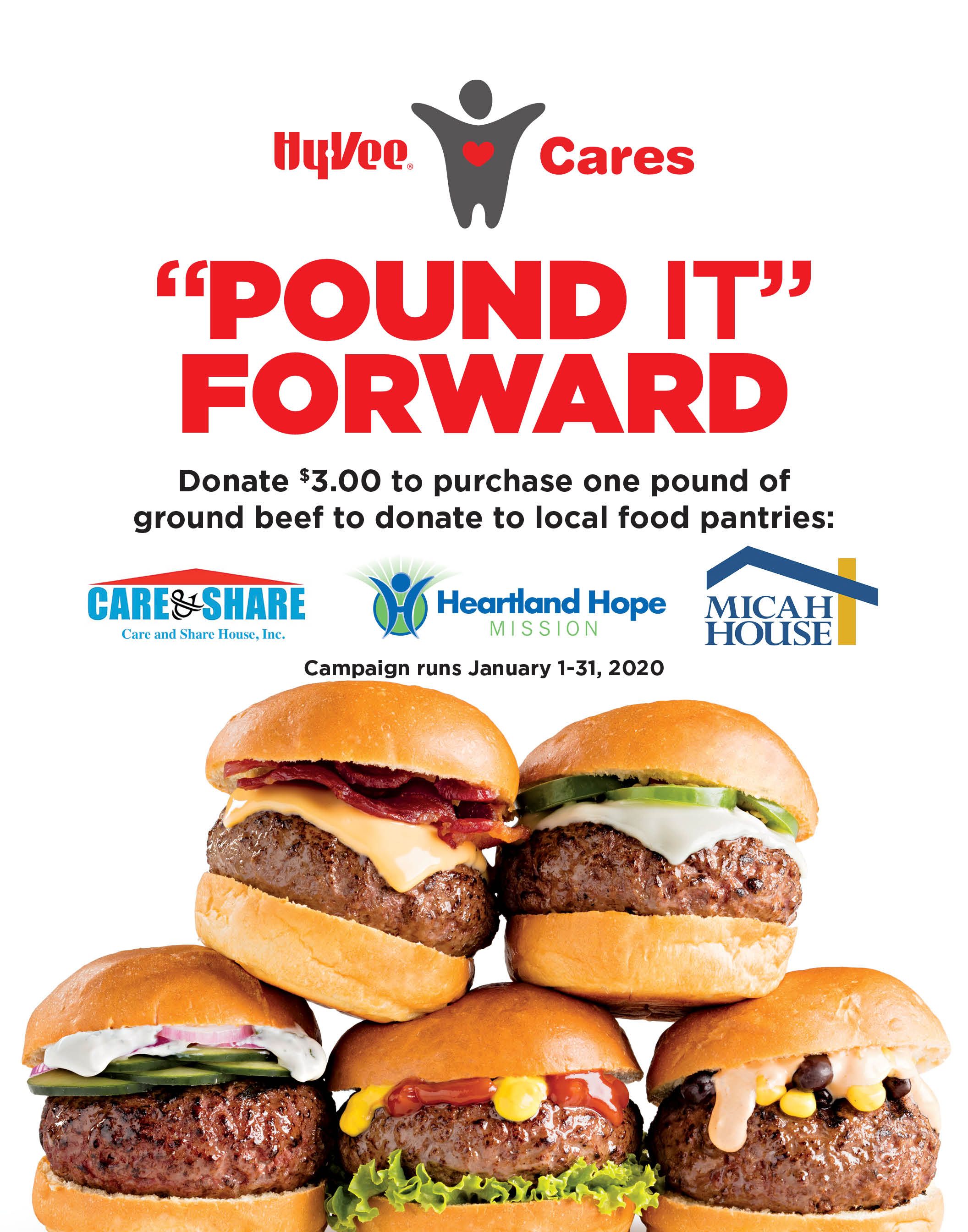 ---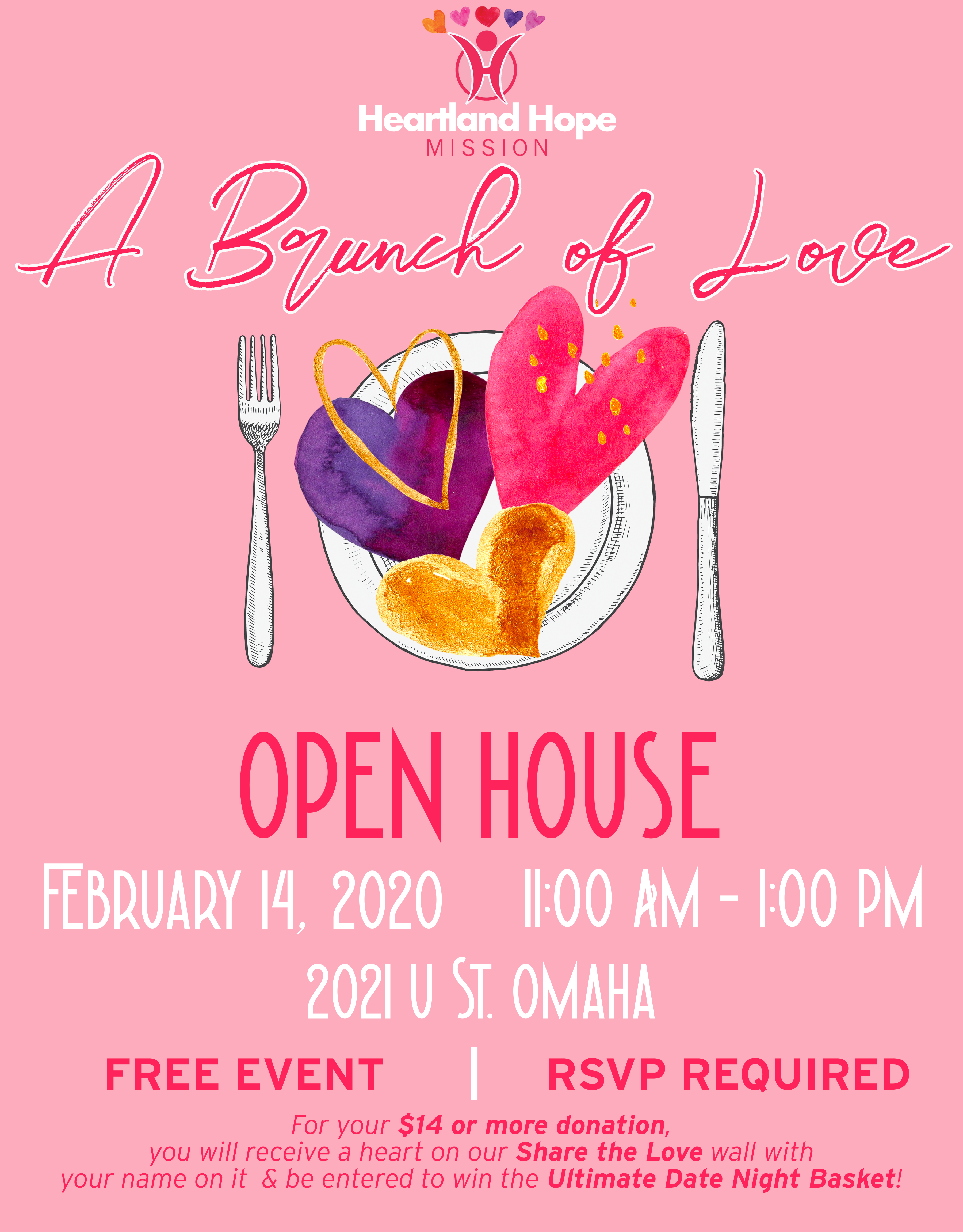 "A Brunch of Love" Open House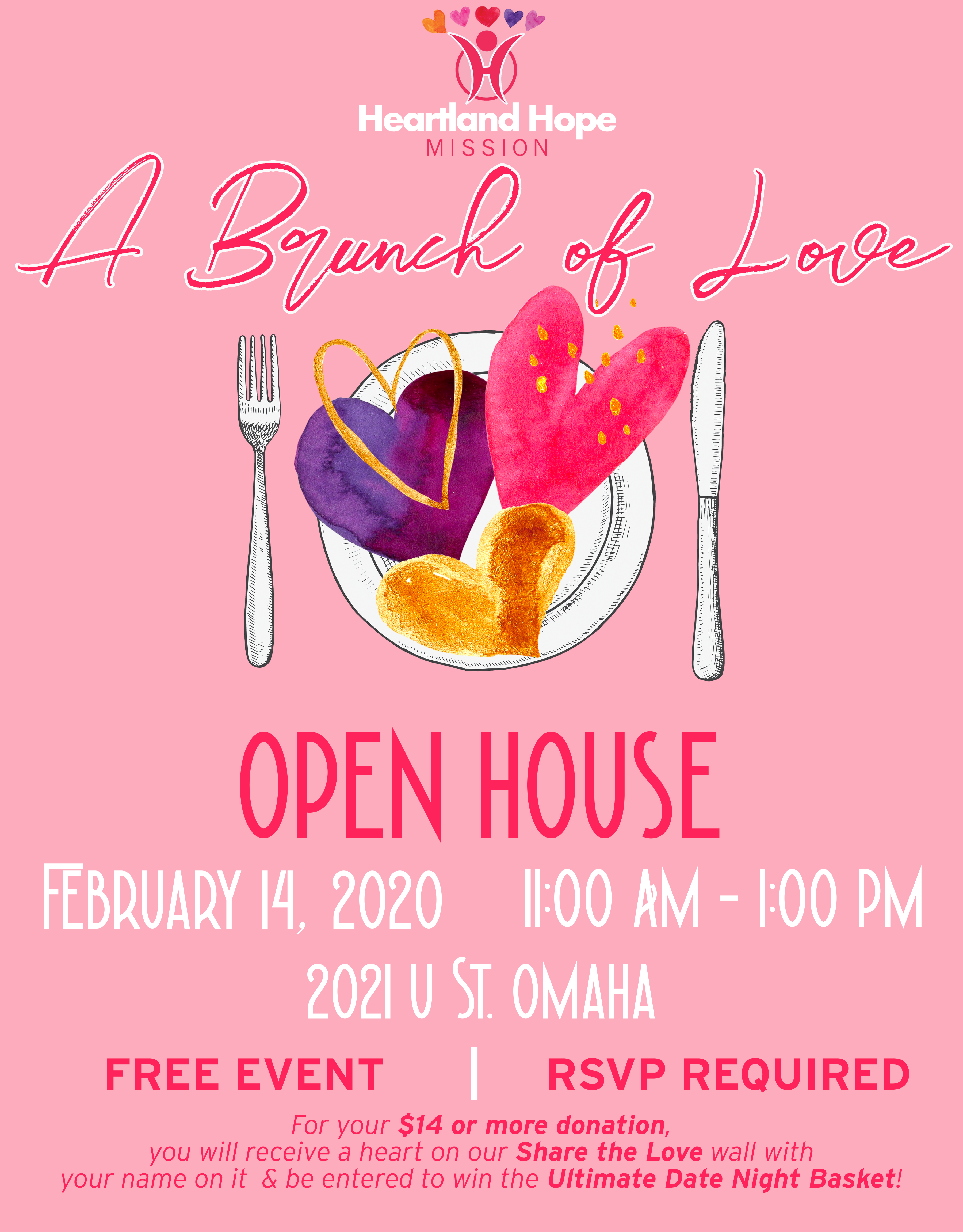 Join us on Valentine's Day, Friday, February 14th for "A Brunch of Love" Open House at our South Omaha pantry. This event is free to attend and brunch is complimentary. This is a great networking event where you can meet our CEO, Pastor Chelsea Salifou, along with other Heartland Hope Mission staff members. We will provide a mouth-watering Valentine's Day brunch where you can tour our building to learn about our services, volunteer opportunities, and other ways you can get involved at Heartland Hope Mission. Please RSVP by Tuesday, February 11th.
Contact Information
Renae Bush
402.733.1904 x11
Thank you to our Feed a Family Dinner Sponsors!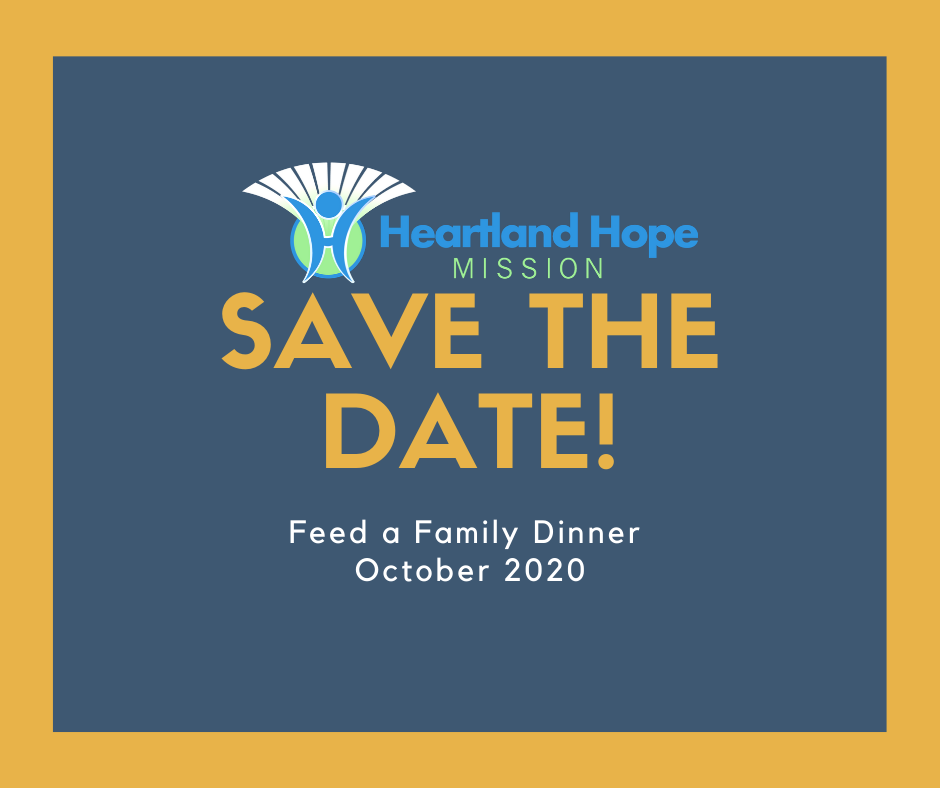 Are you interested in becoming a sponsor at Feed a Family Dinner?
As a sponsor, you will help us provide over 88,000 acts of assistance and provide food and hygiene items to over 45,000 people. Please see the various sponsorship opportunities below. 
SPONSORSHIP LEVELS 
PLATINUM-$15,000 SPONSOR 
GOLD- $10,000 SPONSOR 
SILVER - $5,000 SPONSOR 
BRONZE - $2,500
CORPORATE TABLE- $1,000
***a table of 10 is included with all sponsorship levels.
For more information on how to become a sponsor at Feed a Family Dinner, please contact Renae by email at Renae@HeartlandHopeMission.org or by phone at 402.733.1904 x11.