Each year, Heartland Hope Mission hosts several events to help support our mission to serve the working poor. 
Feed a Family Dinner Fundraiser: Hope Heroes, Fight Hunger
Thursday, October 10th at 6:00 pm
Celebrate Hope Heroes with us at our Feed a Family Dinner!
This year will be unlike any other, as we celebrate Hope Heroes, who have made an impact by serving families in need in our community. Join us for delicious food, a raffle, live auction, and inspiration. This will be a night you won't forget! Your reservation helps us to provide food, clothing and navigational resources to working poor families in Omaha. Click here to register to attend Feed a Family Dinner.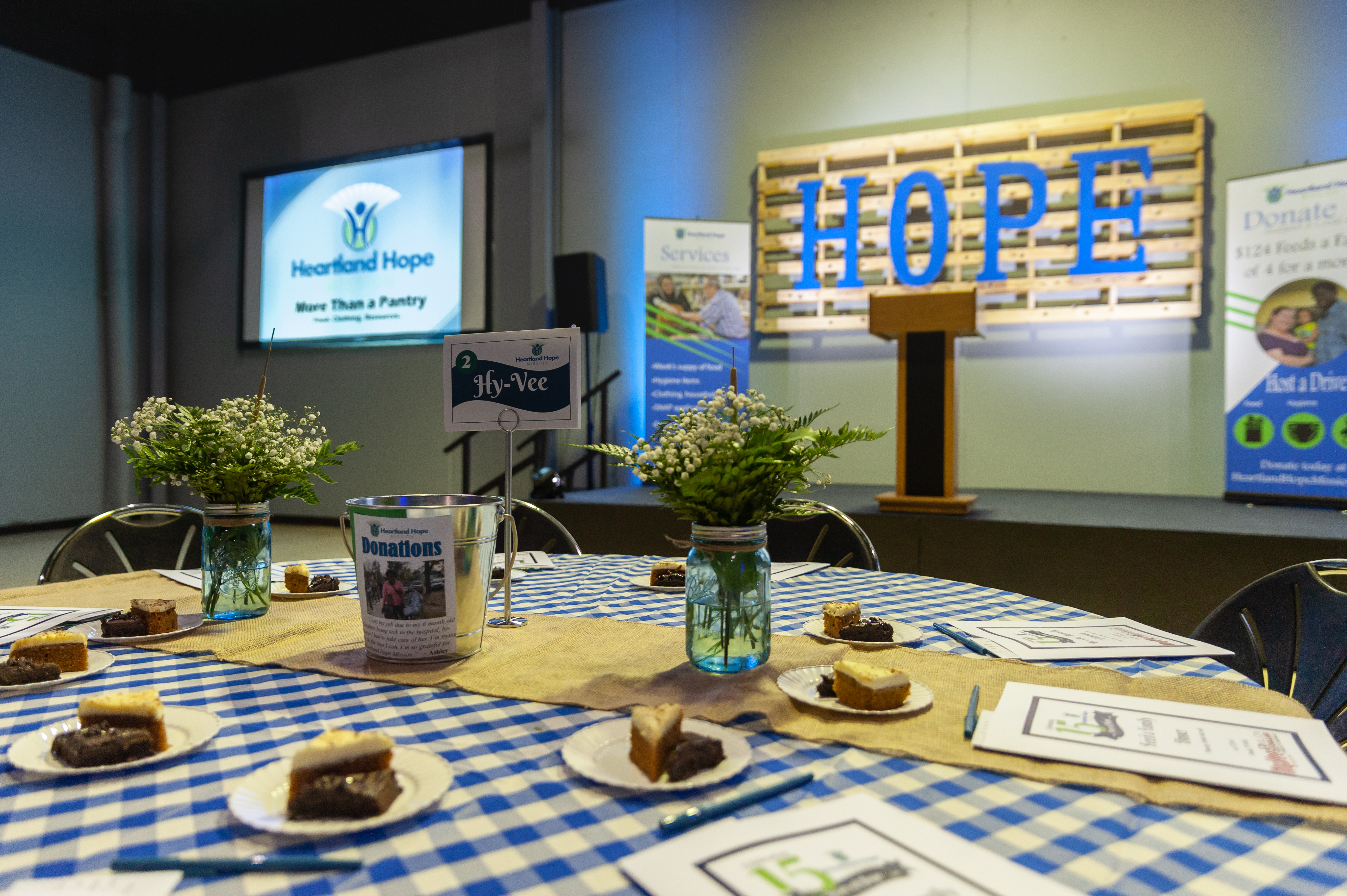 Stuff a Truck
Stuff a Truck is held at all 11 Omaha area Hy-Vee stores during the third week of August. 
Volunteers will give Hy-Vee shoppers the opportunity to buy a $5 or $10 bag of groceries to donate to Heartland Hope Mission's food pantry at the main entrance of your local Hy-Vee store.