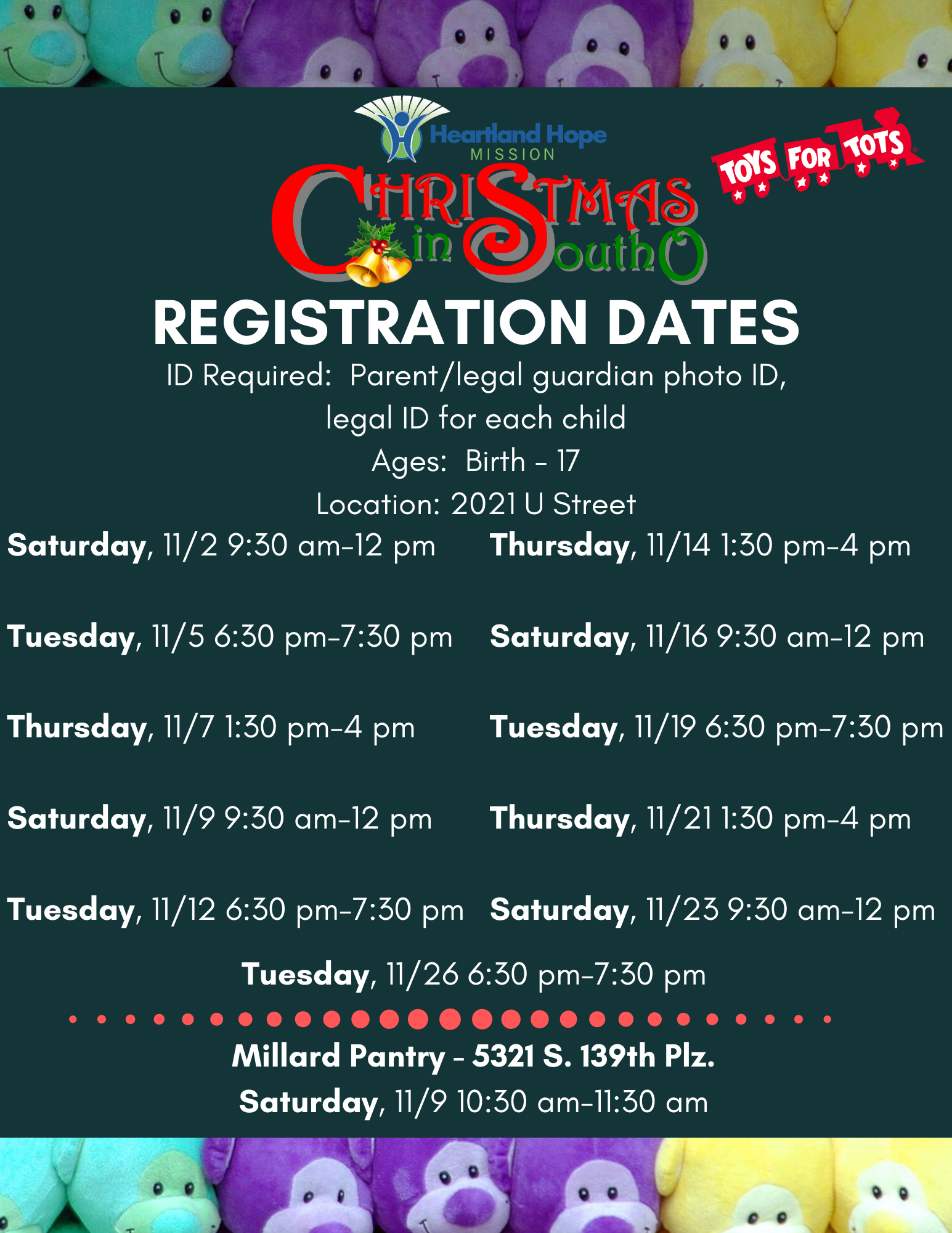 Christmas in South O
Important Information about Christmas in South O
1) Parents and legal guardians ONLY are eligible to register their kids (ages birth-17) for Christmas. Grandparents or other family members/friends are not allowed to sign the children up without proof of legal guardianship.
2) If you have already signed up for another organization's Christmas program, you are not eligible for our program.
3) A social security card must be provided for each child, and the parent must provide their photo ID. If the child has never been issued a social security card, an alternate form of ID is required (e.g. birth certificate, school ID, state ID, passport etc...). We can not serve any child without an identification.
4) Last day to register for Christmas in South O is Tuesday, November 26th 6:30 pm to 7:30 pm.